We knew we had to meet Tavia Bonetti as soon as we saw her on Instagram. A Recreationalist through and through, Tavia is always learning new tricks or shredding pow. Read on and learn more about one of our favorite exercisers, how she got into skating, and what she's listening to now.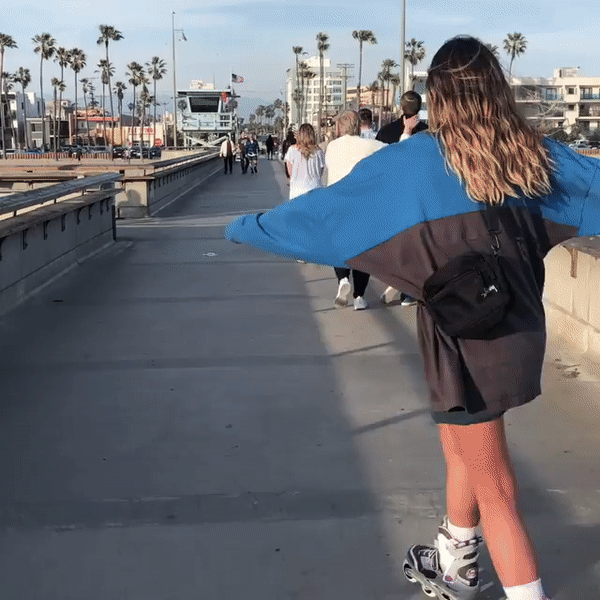 I've been modeling for the past six years which has taken a turn into more athletic modeling, which couldn't have worked out better. Currently, I live in Los Angeles and have a pet snake and a Ford Bronco!
I usually enjoy waking up early but then there are still those days where I could sleep in till noon…I dream a lot and find my dreams are craziest when I go in and out of sleep in the morning. An average day, if I'm not working, and it's a nice out—which is pretty much every day—I'm trying to figure out who wants to go to the beach, on a mini road trip or I'll hang around the city meeting up with friends and go to all the good food spots. Some of my greatest influences, honestly are my friends, Ganna, Deb, Dajana, Maddy, Tiffany, Crystal, and Veneda. Moving out here I never thought I'd find such supportive, amazing people in the industry…but they all are out here working and doing something on the side that's creative, and it influences and motivates me every day.

From left, Dajana, Deb, Ganna, Tavia and Crystal photographed in LA by Henrik Purienne for Outdoor Voices Fall 2017.
I've always been pretty Recreational—my parents had us doing crazy activities since we were newborns—and I grew up playing all different types of sports. I tried pretty much all of them to see which one I liked the most; I really got into Gymnastics, Softball, and Ballet.
"I like to be outdoors and moving, I love to walk everywhere. Basically, anything that gets me outside.."
I like to be outdoors and moving. I love to walk everywhere! Basically, anything that gets me outside but it really changes with the season. In the summer it's a lot of hiking, swimming, skating and in the winter I try to snowboard once a week. Down the road, I would love to run a marathon or compete in some downhill snowboard race—I love to send it down the mountain.
I've been skating for about three years now; I grew up with two brothers, and one of them started skating, so I always thought it looked cool. I ended up starting later because a friend of mine gave me all the pieces to an old board, so I took them and learned how to put it together myself. I've been in love with it ever since. It really teaches me that stuff doesn't just come easy if you want to learn a trick you have to work and do it over and over again to land it even only once.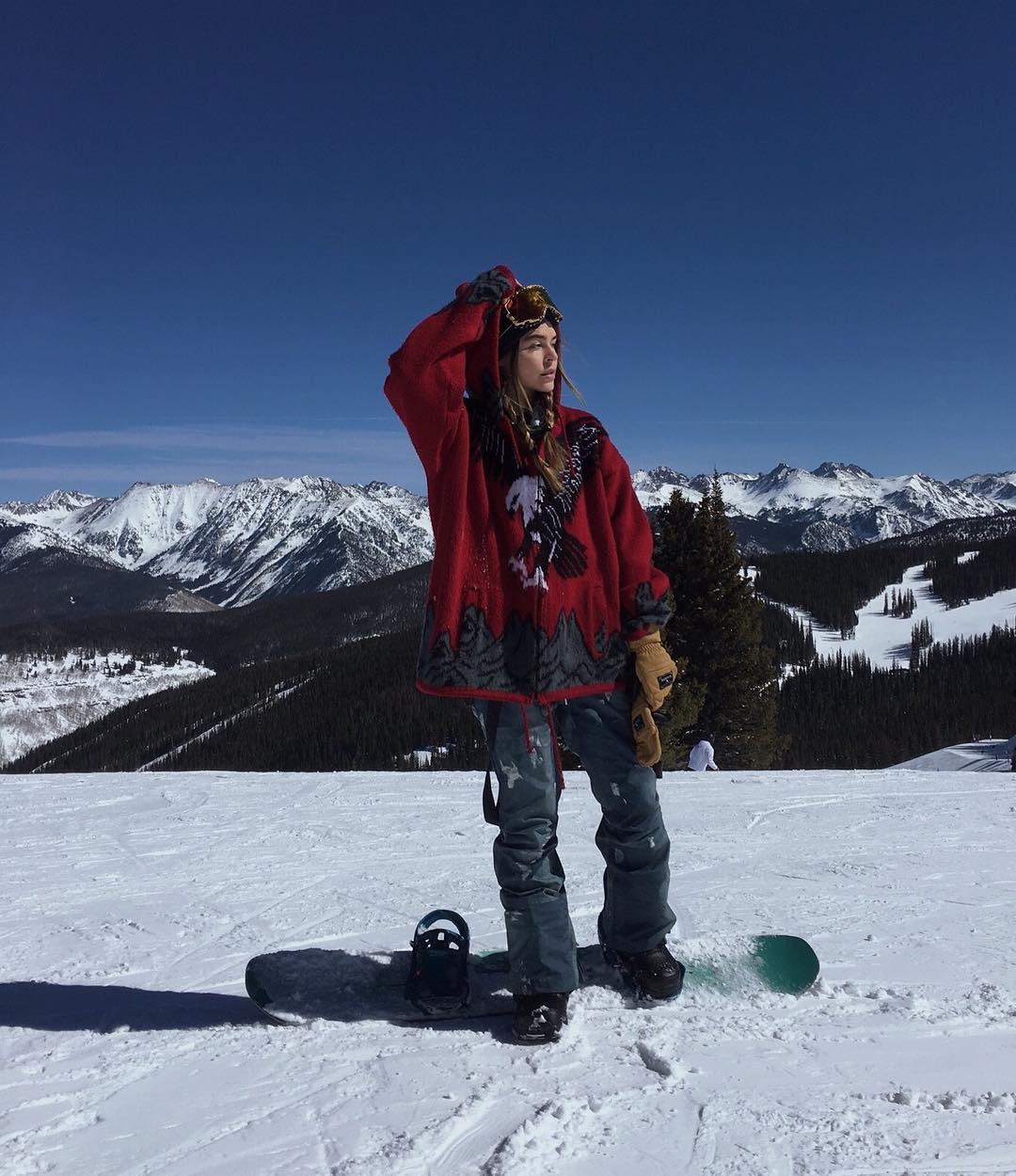 For self-care, I get facials occasionally when needed and do face masks at home, maybe too much, I also I take longgggggg bubbly baths. Oh—and Coconut oil on everything! I also get a good amount of vitamin D for my body and eat well; I don't feel I need to restrict myself to any diets. If I'm happy I feel that will transpire to my body :)I love mango, kiwi, peaches, nectarines but the best snacks I think are fruit rollups and lucky charms. In the summertime, I really feel like my best self, I'll have a nice tan, and my hair gets blonder—the sun makes me so happy.
Tavia's Recreational Playlist: